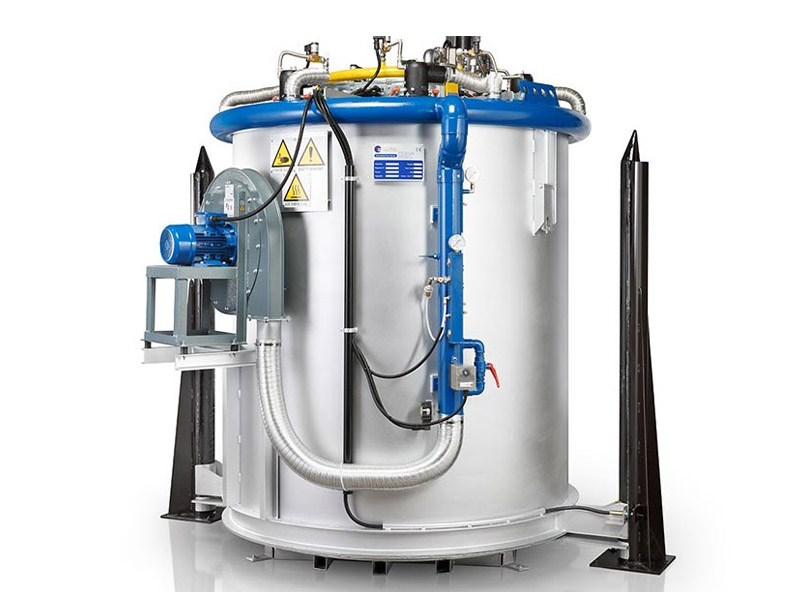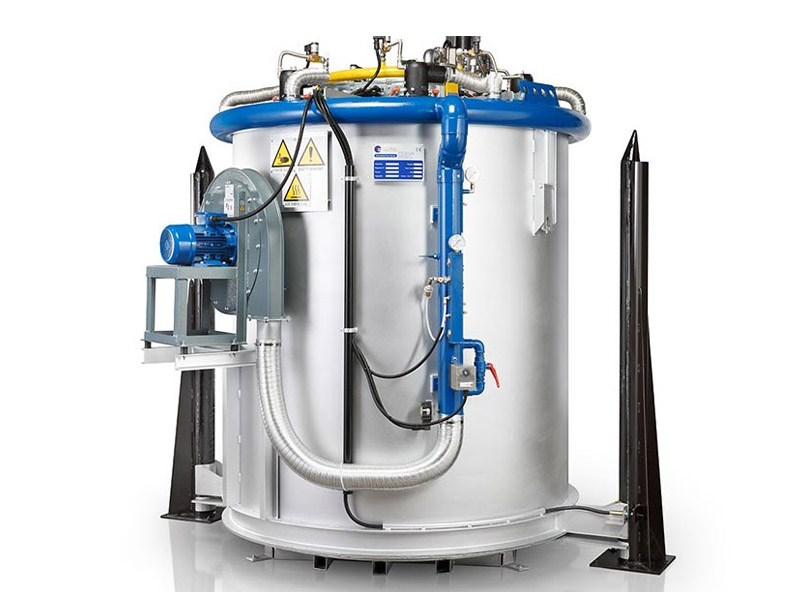 Industrial bell furnaces for heat treatment – Bell Series
Ease in uploading and versatility of use are the main features of the industrial bell furnaces.
The pieces to be treated are placed on fixed bases, and for the baking processes heating and cooling bells are used. The bells can be manually lifted with overhead travelling crane or crane, or automatically lifted with oil dynamic raising. The use of a protective retort allows to effect treatment controlled atmosphere standardized by the fans mounted under the bottom of the furnace or in the vault of the bell.
Possibility to feed the furnaces with methane, LPG, poor gas or with electricity.
Note: excellent temperature uniformity.
The possible treatment are various: solubilization of steel wire rod, annealing and tempering of wires and reinforcing rod, heating in general.